This article will show you how to manage assigned shipments and activities.
How can the Collaboration Dashboard help your business?
The design intent of the Collaborations Dashboard is to provide a way to track items you need to work on.
If you have assigned shipments, you can think about them as long-term items you will be tracking, and activities are short-term items that you need to do quickly.
The goal is to ensure that you are constantly burning down the number of items on the counter.
The Notification Counter is next to the User Menu and will provide a count of ALL items you need to review.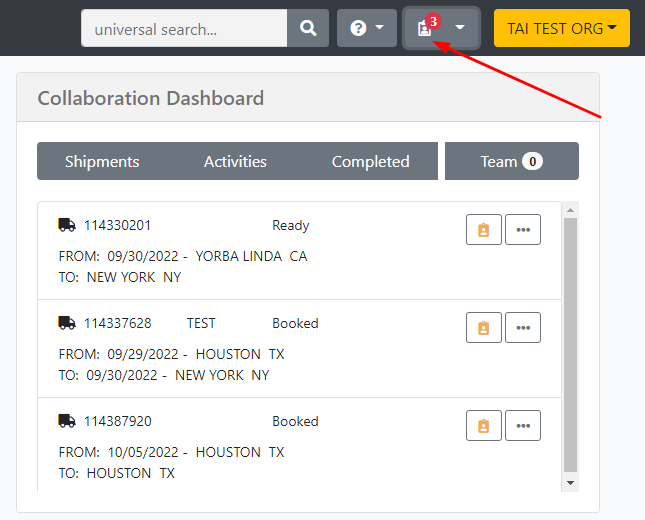 When the system first loads the Collaboration Dashboard in the Back Office, it will show Active, which is both Shipments plus Activities that were assigned.
The truck icon denotes shipments.
Activities will have an envelope icon.
The clipboard icon marks an item as Completed and will move it to the Completed section.
Click on the ellipse icon to pull up the full menu of action items.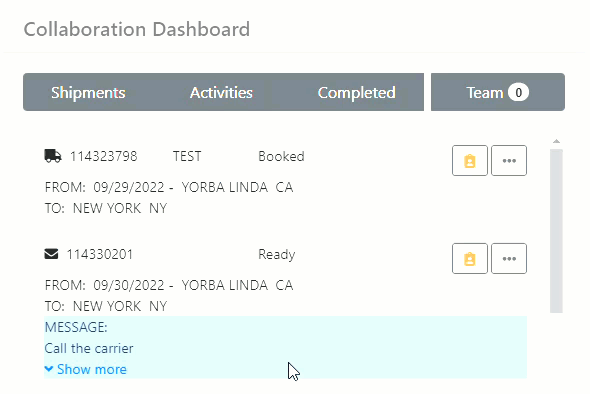 Quick access to the Collaboration Dashboard
You can access the Collaboration Dashboard from any part of the TMS by clicking on the clipboard next to your company's name; this allows you to access the daily tasks you need to review quickly.
Assignment Count Notification - Dropdown Refresh
The system will refresh the counter every time you open the collaboration dashboard from this option which helps keep your assignments in sync.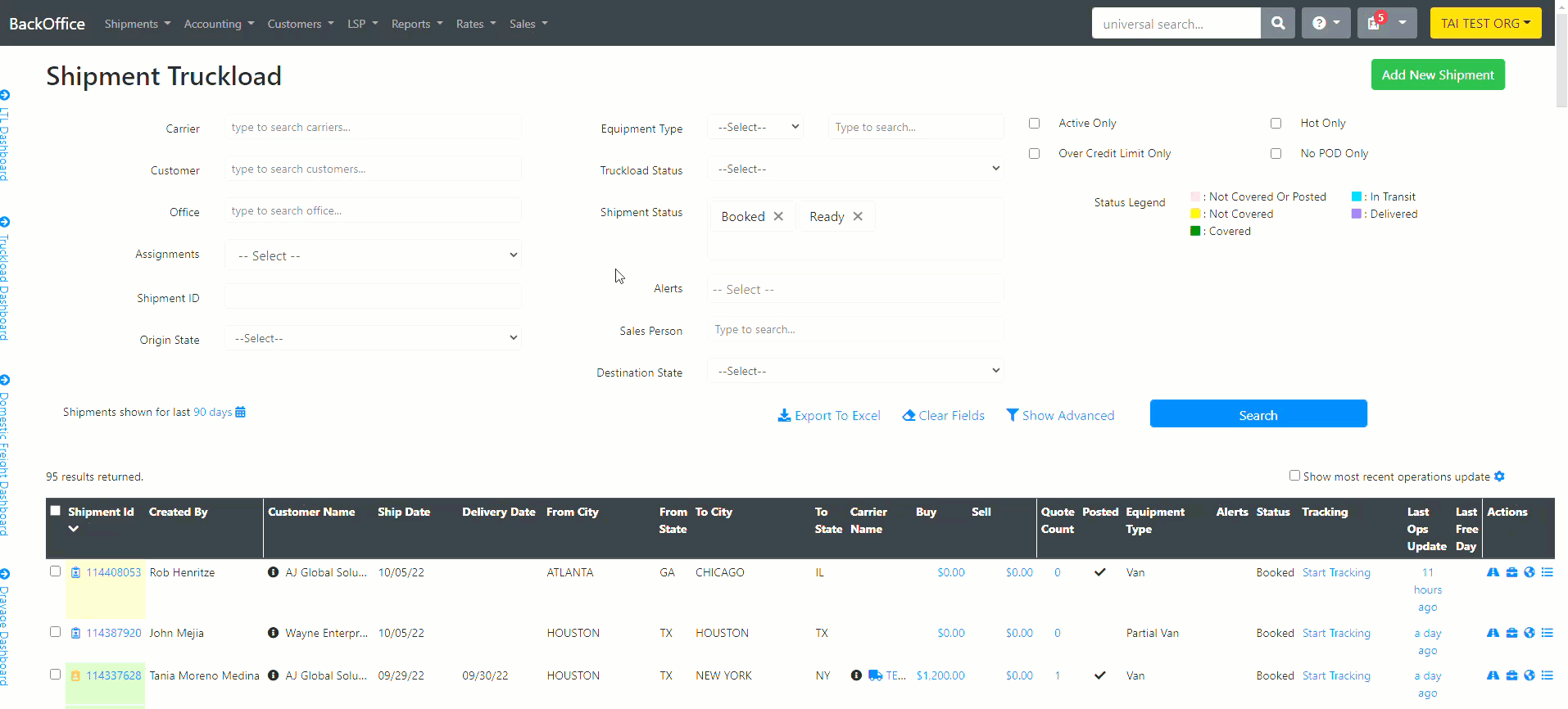 How to create an Activity Assignment
In the shipment activity log, you will find two options, Assignment, and Activity. The Assignment option was intended for you to log actions that need to be done regarding the shipment and assign them to yourself or a specific LSP staff.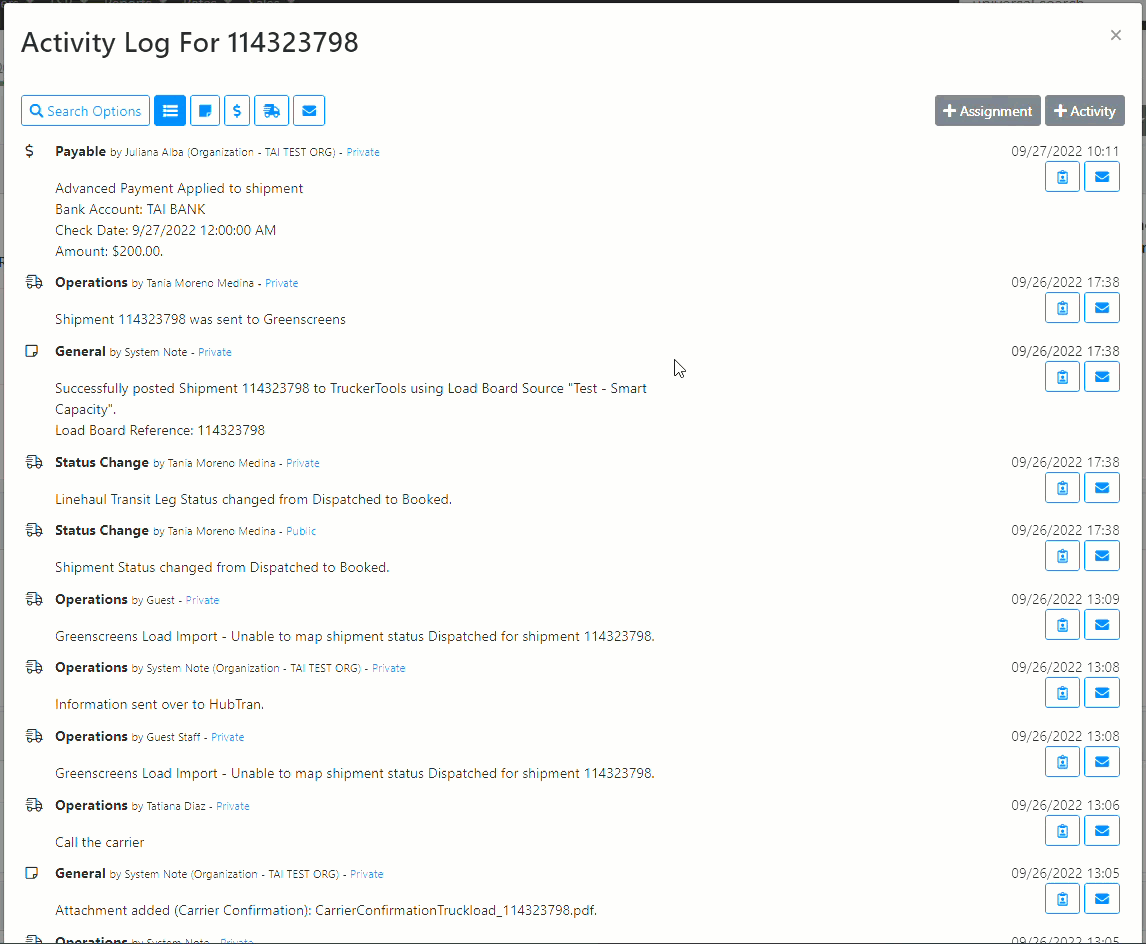 The Activity option was intended so that you can log any relevant information about the shipment, so the option to assign it will not be available, but if you decide later that this is something that requires a follow-up, you will have the opportunity to assign it to yourself from the clipboard. To learn more about the activity log please click HERE.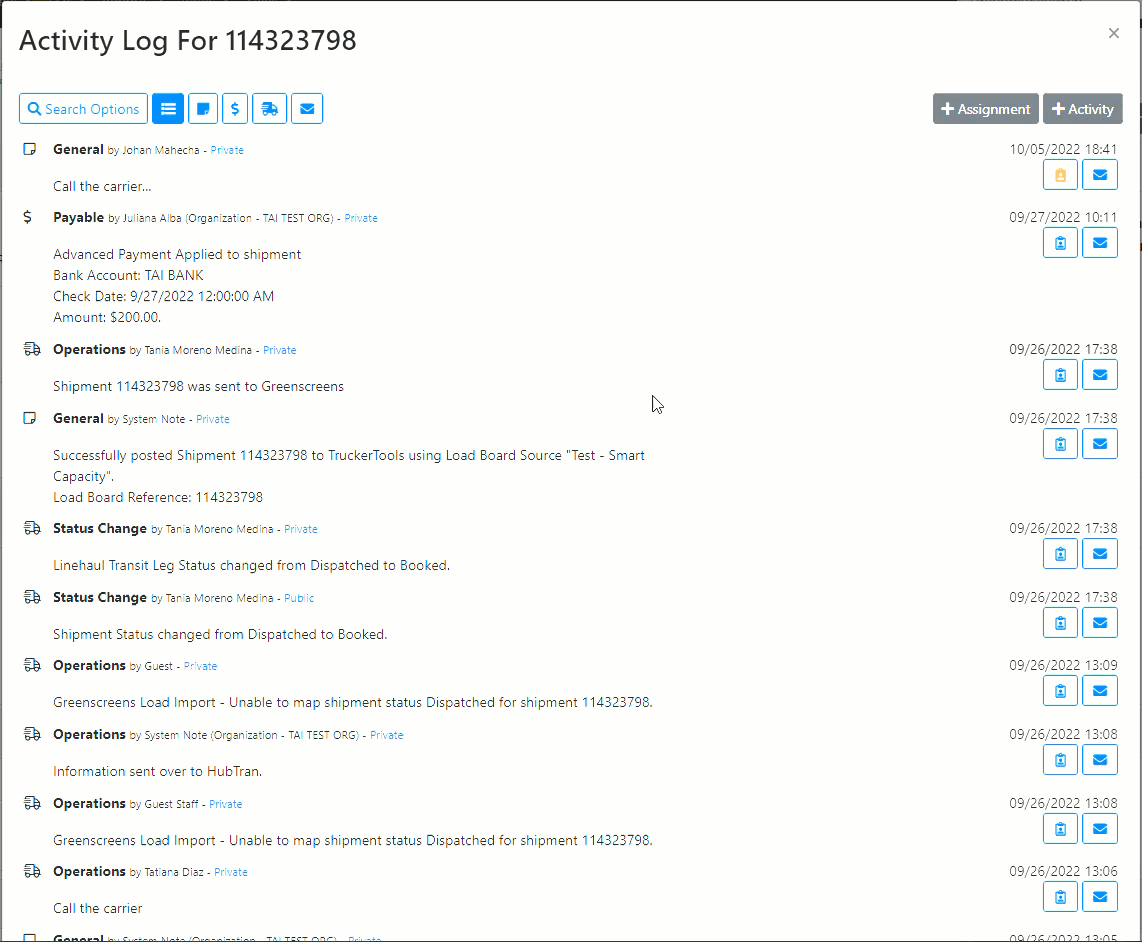 How to create a Shipment Assignment
In the shipment summary, you will find an Assignment option, and this is to assign an entire shipment to yourself or an LSP staff member.
You can assign a shipment to multiple people or a team. For more information on team collaboration, please click HERE.

Creating an Assignment in the future
We have the functionality to delay an assignment to create a future reminder; this way, it is out of the way for the moment and will appear based on the schedule.
To use this function, from the Activity log, click on the arrow next to Save to deploy the available times to schedule your assignment.
You will have the same option when you are assigning an entire shipment.