In this article, you will find detailed information about sending an email from the TMS.
Where to find it
Shipment Summary
Shipment/Truckload Search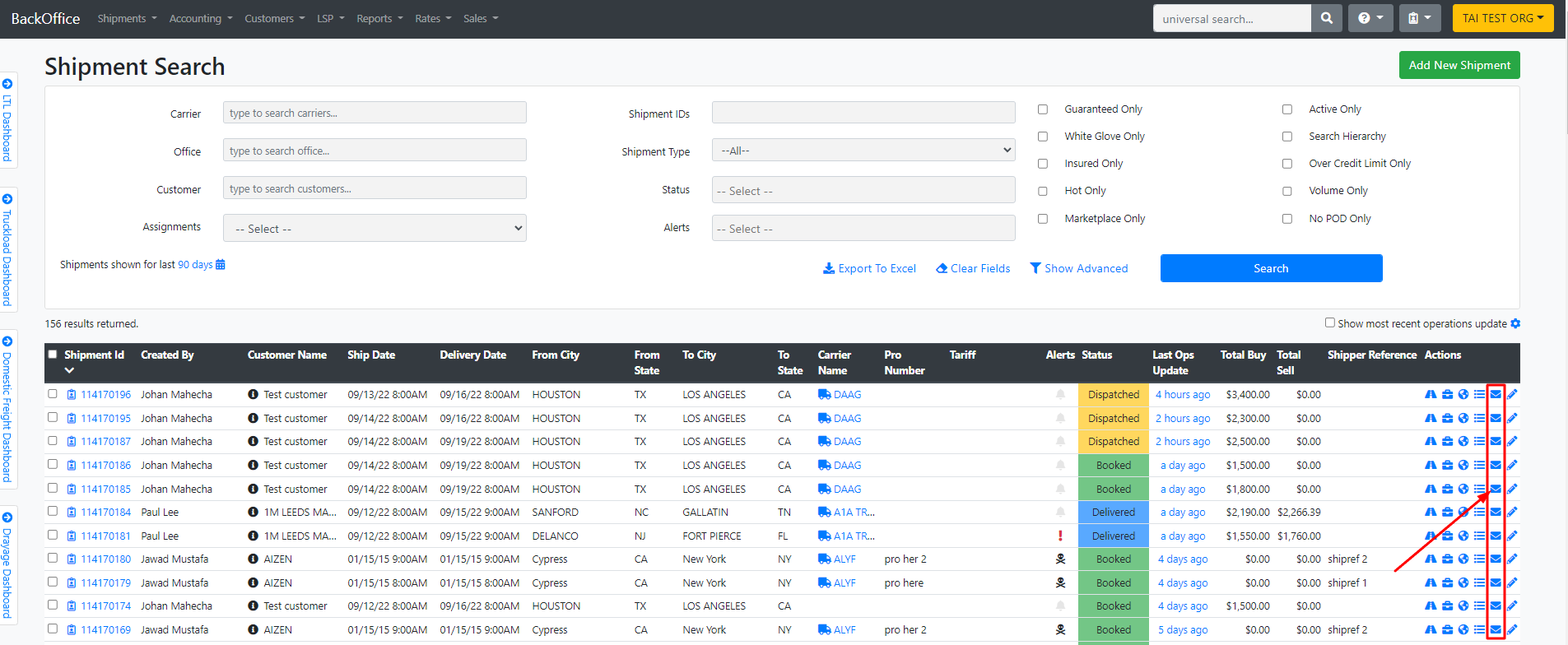 Truckload Quoting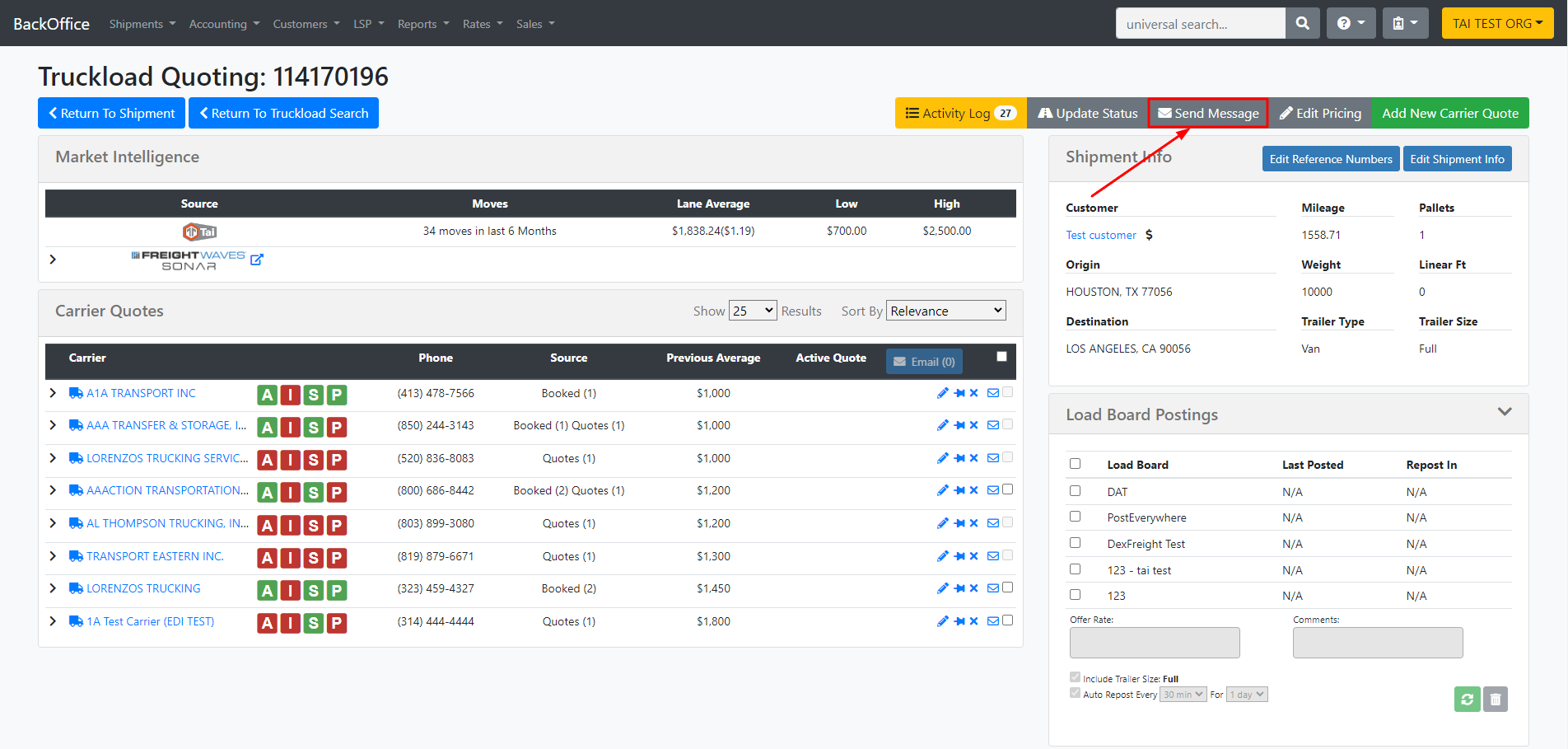 Invoice Delivery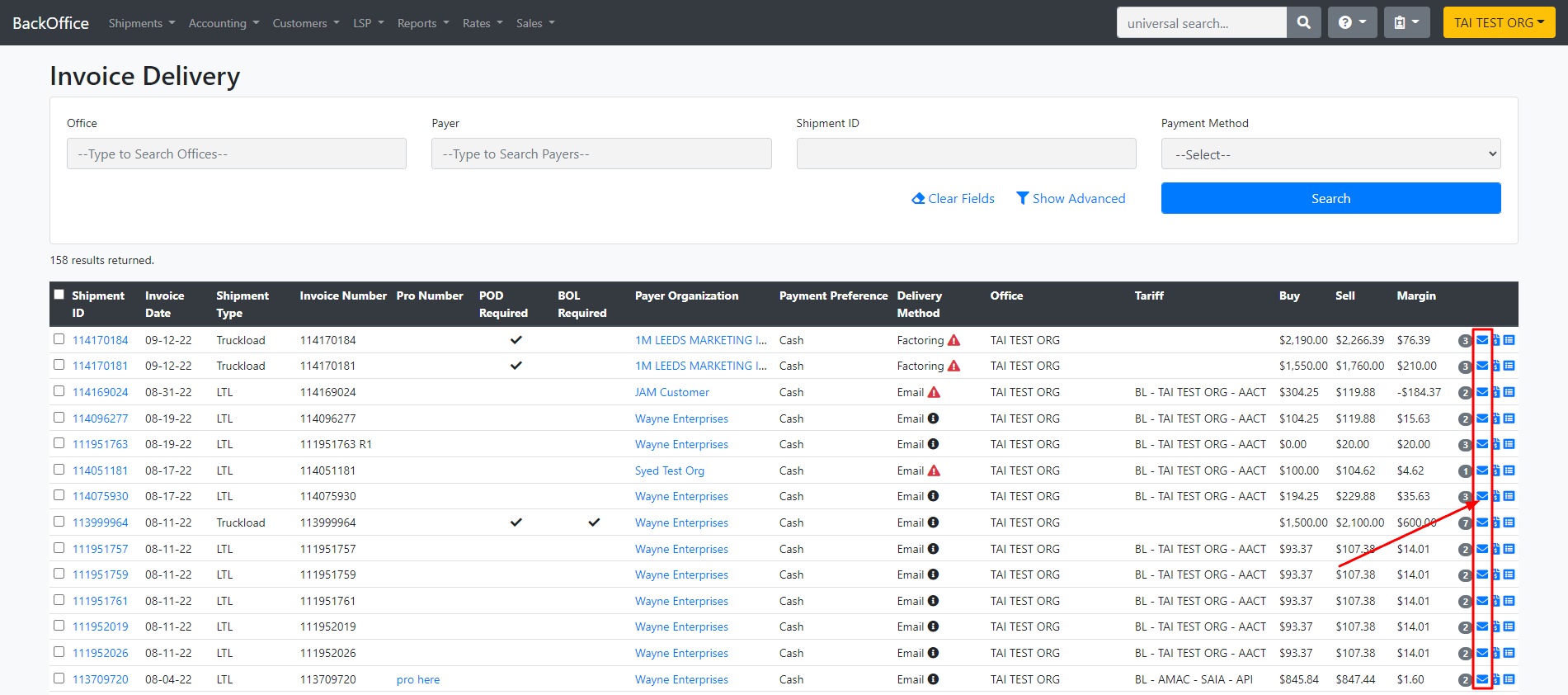 Collection Summary

Invoice Search

Bills Search

Accounting Shipment Search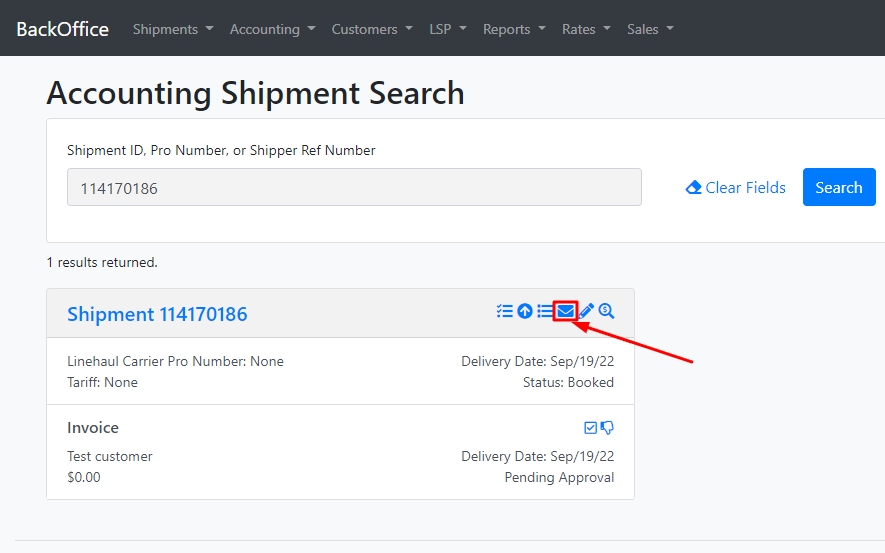 Send Message Module
To send a message, you must add a recipient in the To section. You will have the option to add multiple recipients if needed.
From will be the user's email, and you'll have the option to select the default email sender when required.
Our Subject will automatically be the Shipment ID, but you can chosse to modify it.
We have a list of Templates you can select. Please click here for additional information on sending message templates.
You'll see the template in the Body of the message, but you can choose to type your message.
We have a list of Attachments from our dynamic documents you can select from, and if you attach additional documents to the shipments, those will also be available.
You can create a Signature so it looks like you are sending information directly from your email. For more information on how to create a signature, please click here.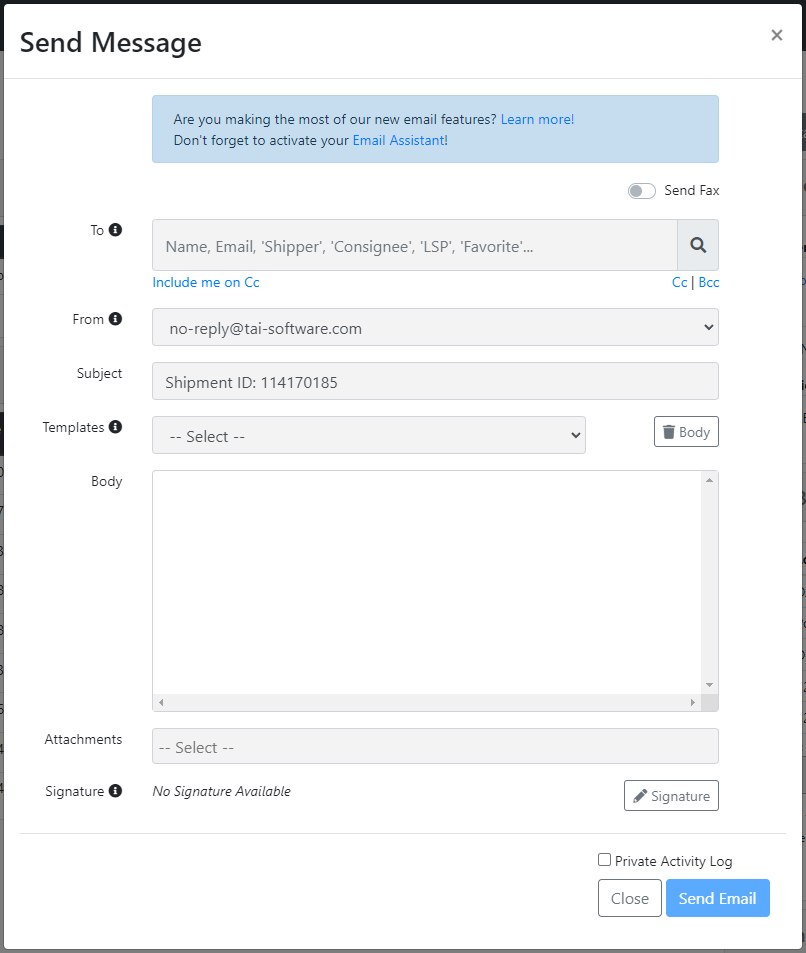 CC & BCC functionality
With these two functions, you will have the option to copy or blind copy anybody you need by adding their email. To open them, you must click on Cc or BCC.
If you click on Include me on Cc, that will add the user's email to the Cc field. If an email exists in this area, we will add it, and a comma separate it.
If you add an email in either copy or blind copy and click on Cc or BCC to remove the field and later decide to add it back, the system will delete the email you had there.