For the video tutorial, click here
Accounting Concerns Report
To access, click Reports on the Top Menu, then Accounting Concerns Report

Included in Accounting Concerns are the following:
Missing AR
Missing AP
Negative Margin
Missing AR Rev: There was a Bill Revision done but no corresponding AR Revision
Missing AP Rev: There was a Revision on the AR Side but not on the AP Side
If any of these Accounting Concerns are selected alongside the Data Range Period, Invoice results within these frames will be Searched and listed below
Custom Report Builder
To Access, click Reports on the Top Menu, then Manage Custom Reports. Click the green Add New Report Button on the top right-hand side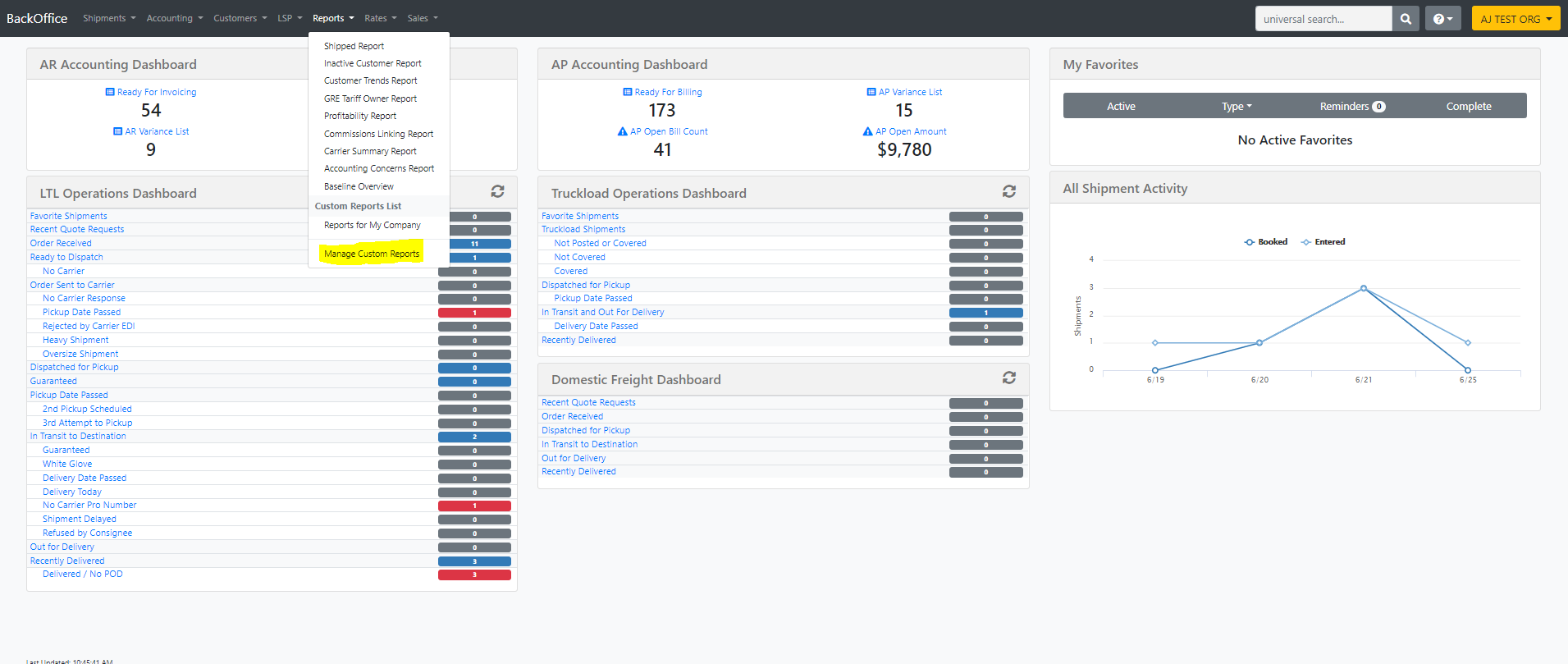 You will need to fill in the following sections:
Name
Who is this Report For?
Select Organization
Report Type:

Shipment (on this category you will find all the information related to the shipment itself: pricing, invoicing, billing, origin, and destination, linehaul information, commodity, status, tariff, etc.)
Customer (on this category you will find all the information related to the customer according to what's in their profile and their accounting status)
Carrier (on this category you will find all the information related to the carrier according to what's in their profile, the master carrier details and quotes and shipments done)
For each Report Type Selected, there will be different Available Report Columns. Check all of the sections you want to be included in your Custom Report. The selected sections will show up on the right-hand side. You are also able to Add Filters to the sections and modify the Order by clicking the Arrow Icons.
You can also set a Delivery Schedule in order to have this report delivered on a certain frequency to specific recipients via email in a specific format.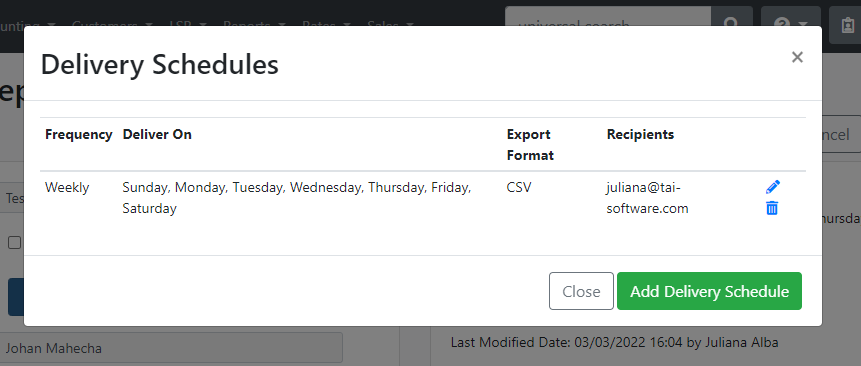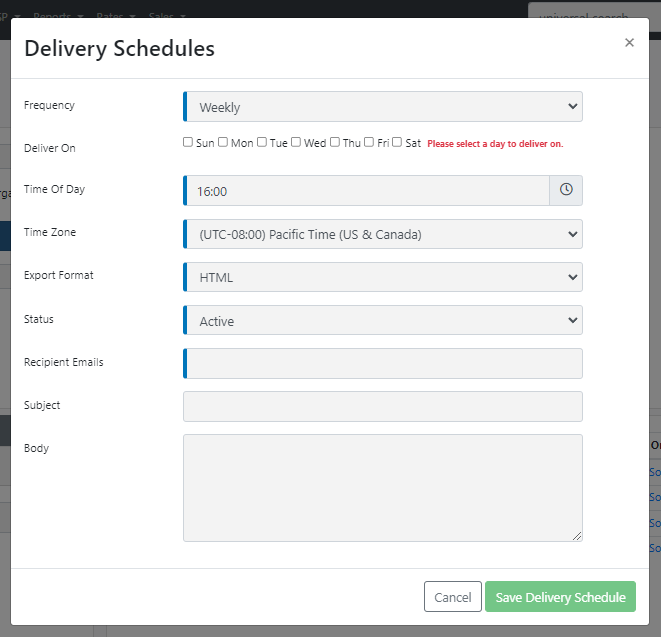 For the Recipient Emails listed, you can list multiple recipients, separating them with a comma. You can also give the Users to this Report a link using the Report Code. In order to generate a new Report Code, simply press the recycle button.
***Note: for date-related columns, you will be able to filter between a date range and specific days, months, and years but for other types of columns you will have the equals, does not equal, starts with, contains, does not contain, and the filter value***

To export a report to excel, you can:

1. Go to Reports > Manage Custom Reports > Open the report you wan to export
2. Copy the Report Code and open it up in a different tab.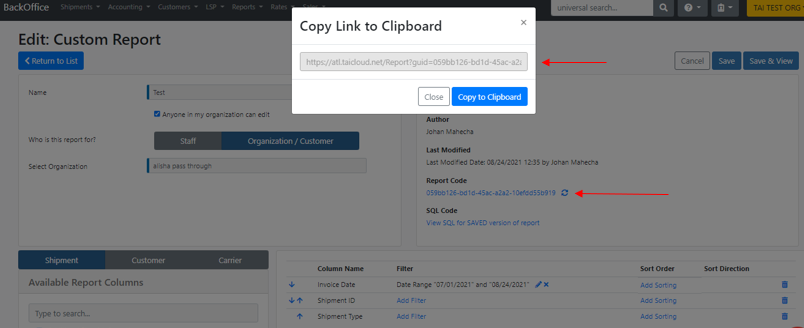 3. The export to excel option will show up in the upper right-hand corner.