Here we will highlight all the features of the Customer Ticket Portal as well as rules and guidelines that will be followed.
Navigation
The Customer Tickets Portal is accessible on this link. The link can be found in the Support Reps' signatures on the tickets, and it will also be an option within the LMS Dashboard.
Please note that you have to be registered in the LMS to access the Customer Ticket Portal. If you're not registered, the link will take you to the registration form.
The Tickets view, allows you to review all existing tickets that have been submitted by yourself or your company. You'll also have access to our Knowledge Base and LMS Dashboard.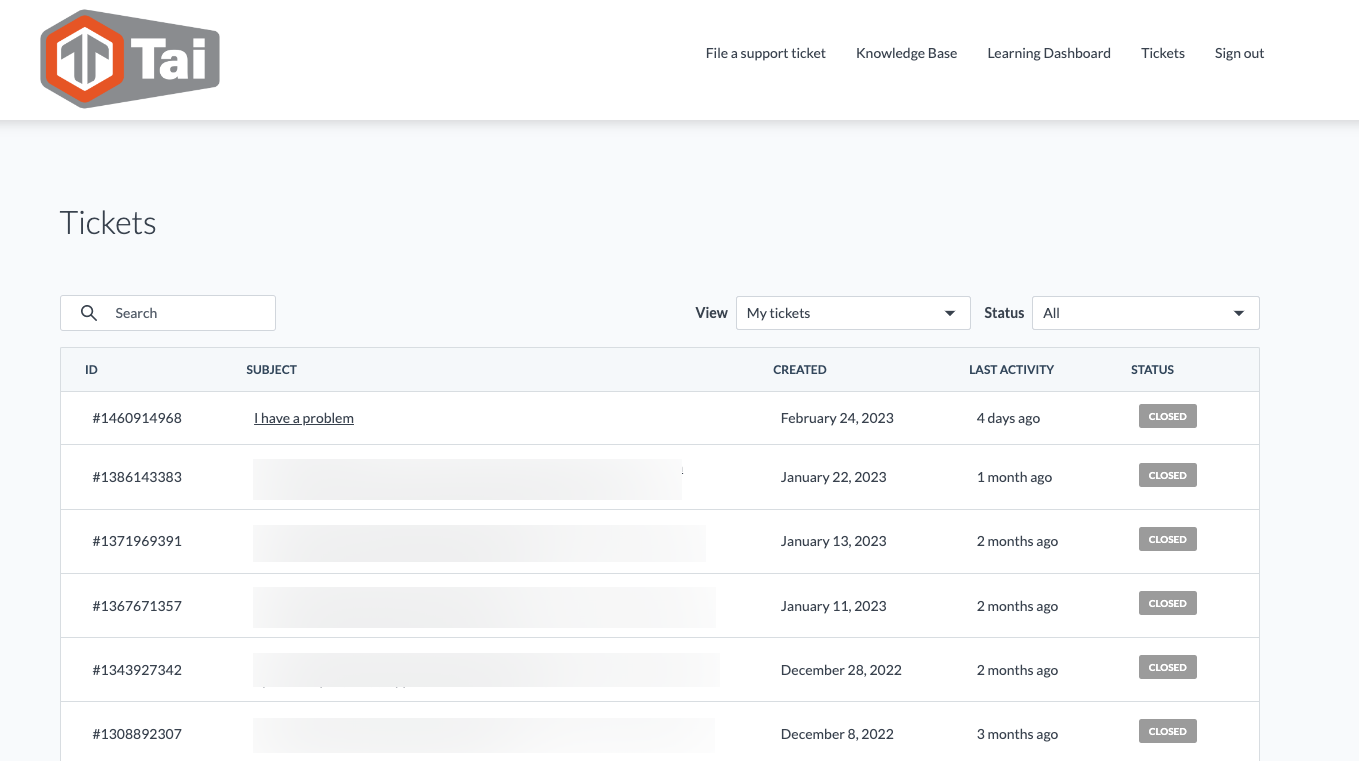 You can adjust your View and change it to display Organization Tickets which will allow you to view tickets you or your coworkers may have submitted, and get an overview of the pending items.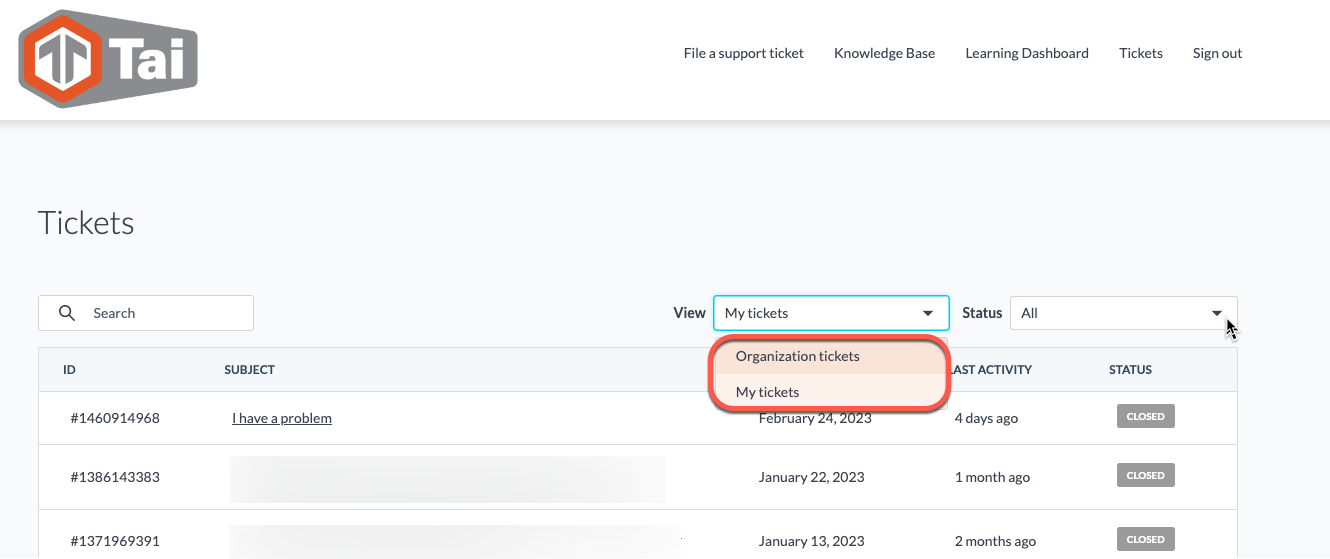 Upon selecting any of the tickets, you can view the conversation that occurred for each of them. You can also provide responses back to the support member for further assistance on any Open Tickets.
Ticket Statuses will remain Open so long as the issue is pending or a resolution has not been provided.
If we have not received a response within 7 days, the Ticket will be marked as Closed and a new ticket will need to be submitted to reopen the case. Closed tickets will not allow you to respond.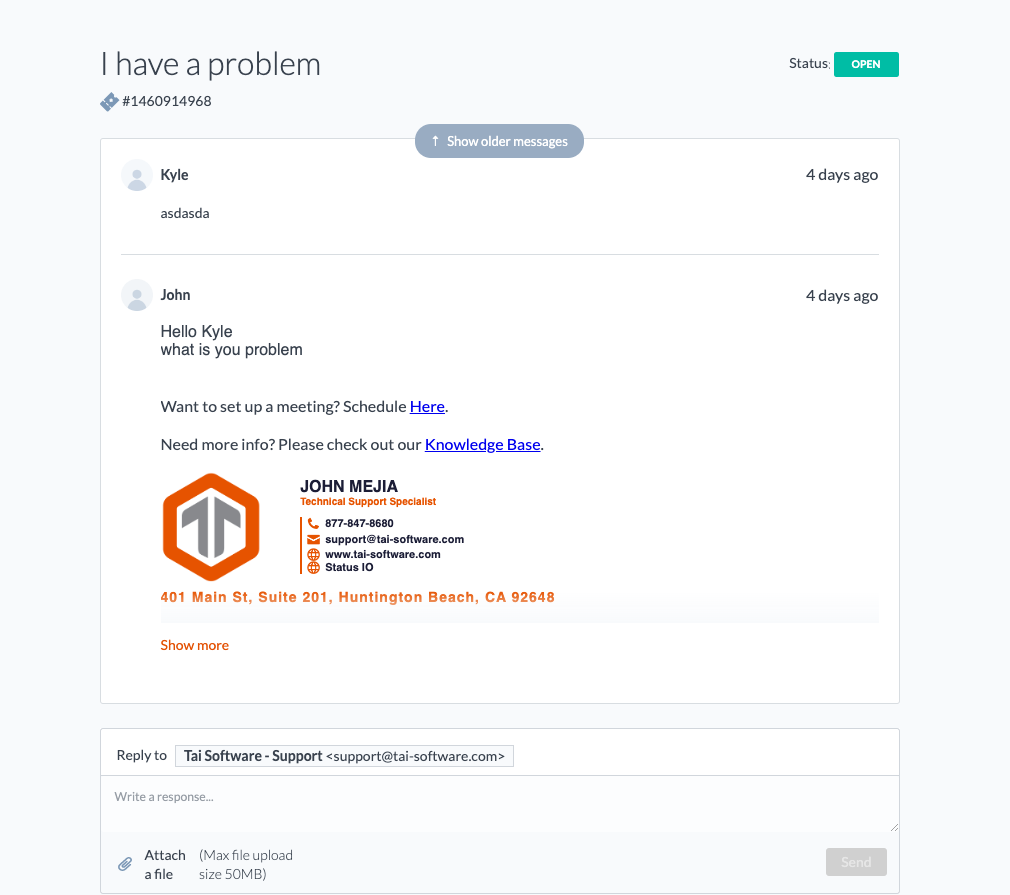 Another option we have available on this page is to File a Support Ticket. This is located at the top of the page.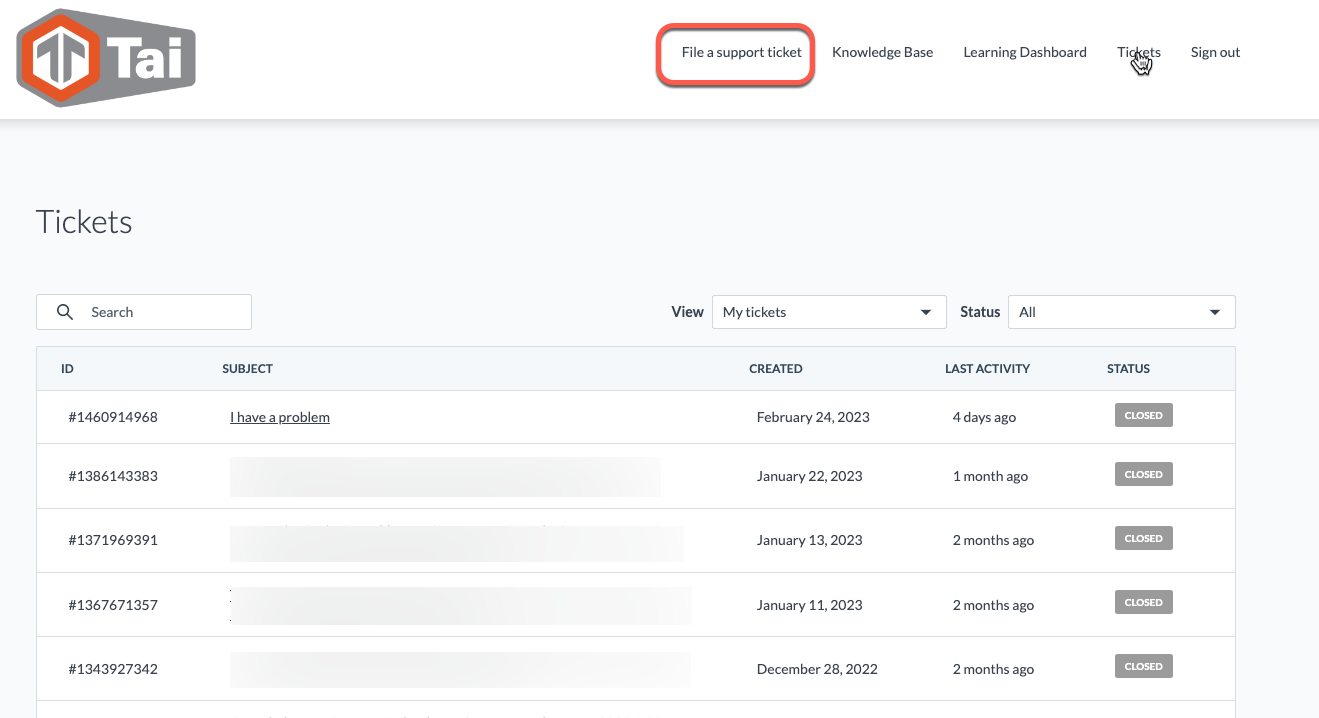 Here you can submit a ticket for additional assistance from the Customer Tickets Portal without having to open your Email.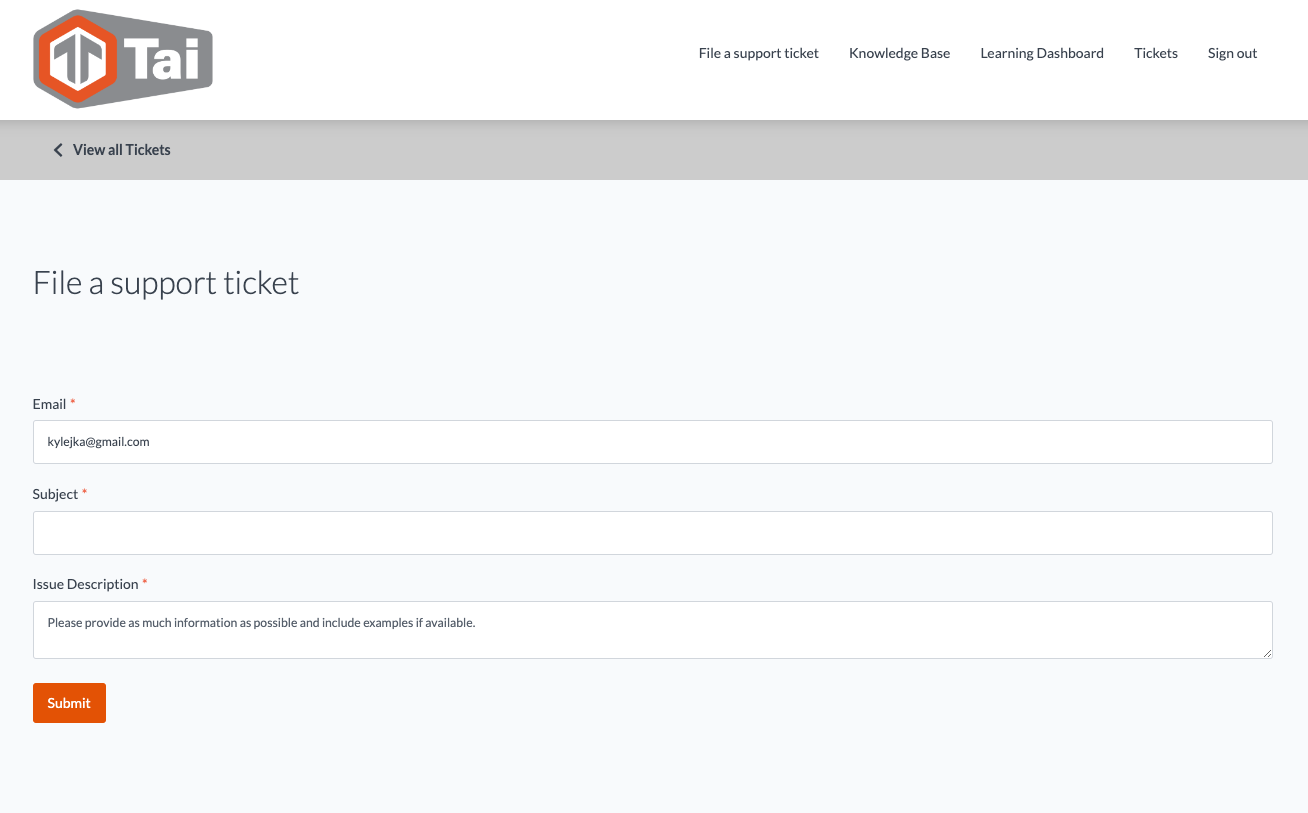 The Chatbot is also available to have real-time communication with an available support member to discuss any problems you may be experiencing as well.