Approve Commissions
Approve Commissions Workflow
Go to Accounting --> Approve Commissions
Select the Name of the Sales Rep or click on all sales rep filter box
The commission amount is displayed in a free form text field and can be edited as needed
Select the commissions you want to approve.

The invoice Date and the Invoice Payment date will be displayed

After selecting the commissions, the Bulk Operations window will open.

Approve Commissions
Set to Has Variance
Decline Commissions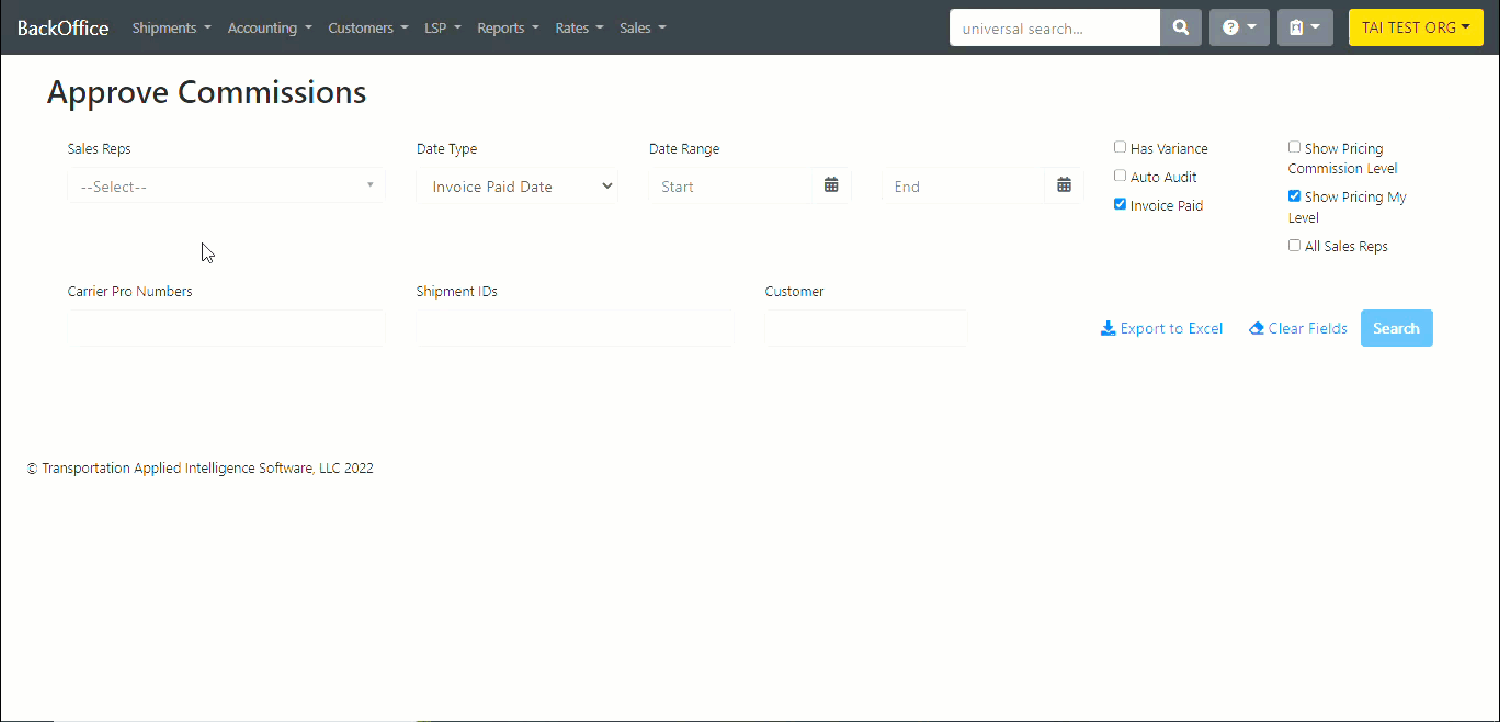 Approve Commissions Quick Edit
When approving commissions and you want to Edit multiple commissions, hit the Export To Excel button to get a list of all open commissions.
After a Sales Rep has been selected, an Import Adjustments button will appear
Download the Template
When importing adjustments, the adjustments will only occur for the selected Sales Rep, all other adjustments will be ignored
The adjustment will occur after the user has reviewed the data and pushed the Approve Commissions button./li>
Use the Import Template to identify Shipment IDs, the Staff ID, and the Commission amount that needs to be updated.
Notes entered on the Import Template will be appended to the shipment's Activity Log.